No Distractions up ahead, just the open road
As a Honda owner you already have the reassurance that you're driving one of the most reliable motorcycles on the road, but as your motorbike gets older the risk of mechanical or electrical failure can increase.
A Honda Extended Guarantee is a great way to protect your motorcycle when your manufacturer's warranty expires, which can extend the life of your motorbike. A Honda Extended Guarantee can help maintain ongoing service history, with genuine Honda parts, which could help you to improve the resale value of your bike in the future.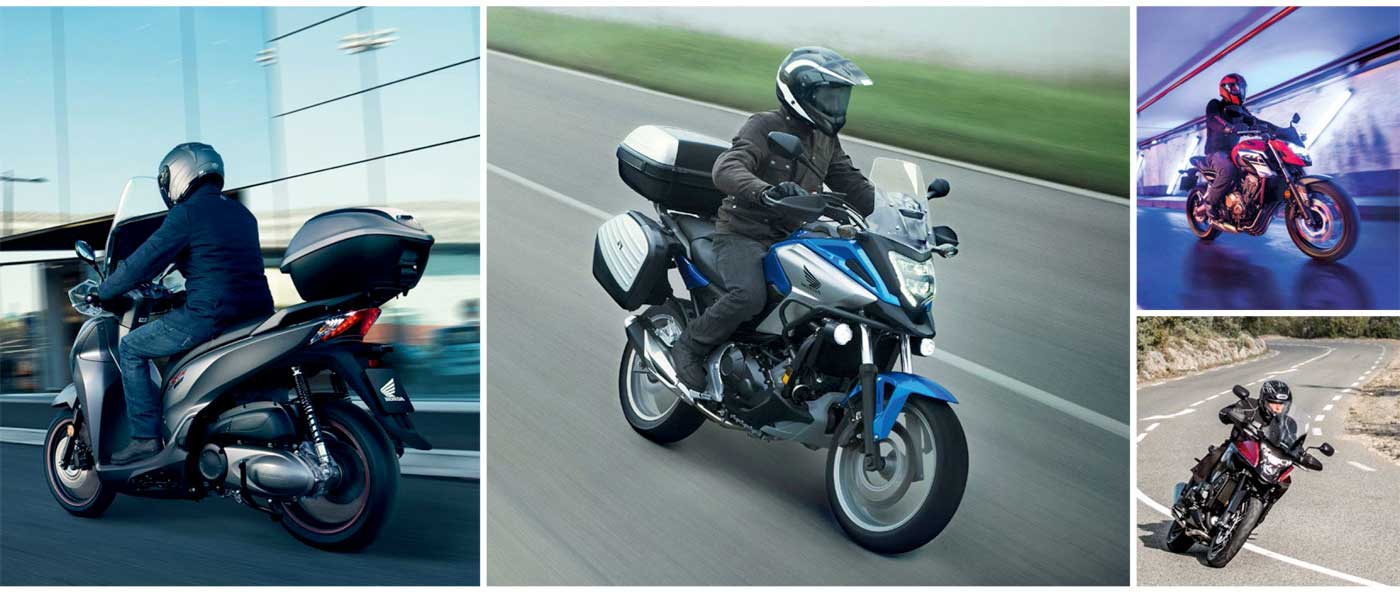 The Plan Covers all Electrical and Mechanical Parts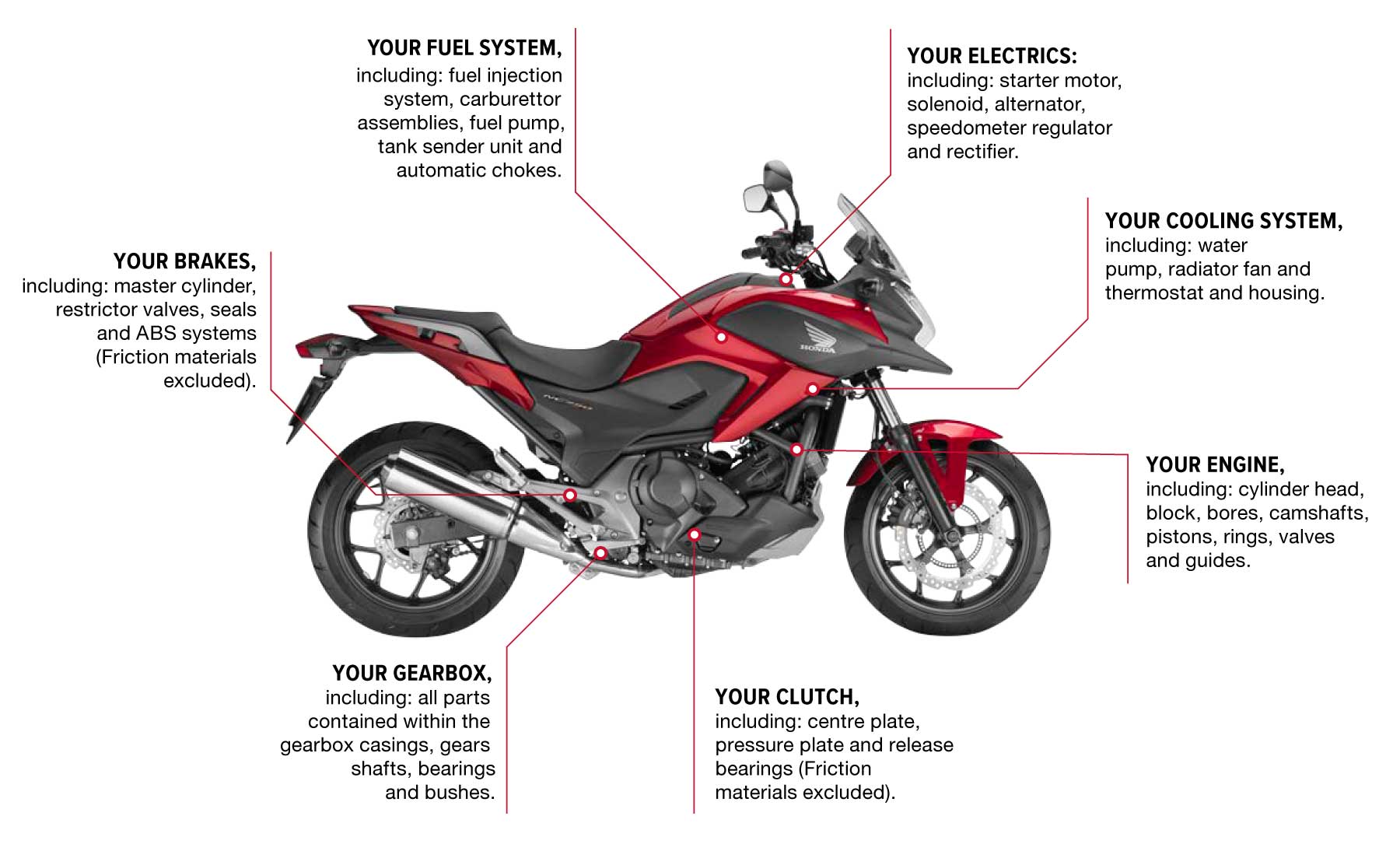 For your extended guarantee to remain valid, please make sure your motorcycle is serviced in accordance with the manufacture's service schedule, and at a Honda authorised dealership.