Get Ready To Ride - Our Five Minute MOT Safety Check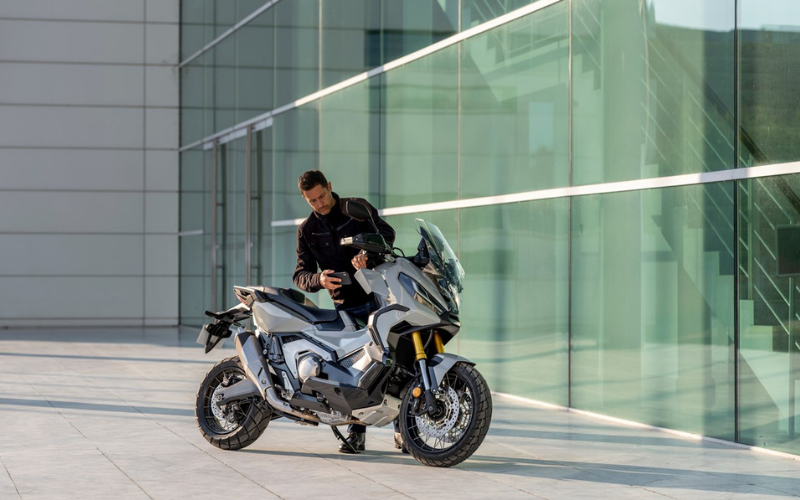 The hour's gone forward, lockdown's been lifted, the weather's improving... it's time to get out on our bikes.
However some of our bikes (my NC750X included), have been at a standstill for the best part of nine months. I had SORNed it and had to refresh my memory on getting it roadworthy.
MOT? Expired. Tax? Expired, needed a valid MOT. Insurance? Expired. Me? Bit creaky but still going.
A motorcycle MOT was first thing on the list and although I'd been looking after the bike, starting it every week and making sure the battery was alive, I always get nervous before an MOT.
The government handily publish MOT data, so looking at bikes for 2018-2019 (because, you know, last year was a bit different) here's the fact-checked list of most common MOT failures.
The positive take out is that 90% of bikes quickly pass their MOT. Of the 980,000 tests taken, 17% failed, with 7% of them passing after "rectification at the MOT test station" (Which I take to mean: "not that hard to repair"). That 7% that initially fail (69,000 of them) might well have failed on something you could have spotted beforehand.
To save yourself unwanted stress come MOT time, here is a mere five minutes worth of simple checks that cover 90% of MOT defects.
Lights on but no one home?
A whopping 40% of the reported defects were "lighting and signalling". It's easy to check and usually easy to fix.
- Do all your lights all come on - including the licence plate lights?
- Do high and dipped beam work?
- Does the headlight point in the right direction?
- Do the indicators indicate at a reasonable rate, front and back?
Your owner manual will tell you what replacement bulbs you need to get and how to change them.
Stop in the name of the law
Brakes account for 19% of the MOT defects. It's not something any of us want going wrong so you might want to check these more often than once a year.
- Are the brakes working? Check front, rear and don't forget the parking brake if you have a scooter or DCT.
- Check the pads - either get on ground and have a look or you can use selfie video mode on your phone to inspect the pad's wear indicator.
- Check the discs are not warped or rusty. It takes a lot of miles for them to get worn.
- Check the brake fluid level.
- Check of the brake hoses to make sure they are attached (!) and neither cracked nor leaking.
The suspense is killing me
"Steering and suspension" comes a close third in our list, with 15% of the defects.
Not necessarily easy to fix but two things you can check are your steering bearings and your fork seals.
- Turning your bars from full lock to full lock, they should be nice and smooth, if they seem to prefer pointing straight ahead, then it's time for new bearings.
- Then put your front brake on (assuming it passed the checks above) and try and rock the bike forward and backward. If there's any clunking coming from the handlebar area, that means bearing issues. They could just be loose but it's not usually a quick job to fix.
- Once you've tested the front suspension, have a look at your fork legs. If there are any signs of oil leaking, it might mean the seals have gone, and that's an MOT failure.
Tyred and emotional
Wheels and tyres are next up with 11% of defects.
- Make sure they are properly inflated, if they are not, why not? That's something to sort out.
- Check the tread depth. Either look for the wear markers, or check there is at least 1mm deep tread for at least 3/4 of the width of the tread, all the way around the tyre.
- Check for odd bulges, cuts, lumps or things sticking out (I once found a very ground-down hex bolt in my tyre, it hadn't punctured it but an inopportune pothole could've done for me).
Who's gonna drive you home?
Drive is fifth in the list at 5% of defects. Here it means your chain. (If you have a shaft/belt drive, just check there are no leaks.)
- Check chain tension (your user manual will tell you how much up-and-down play there should be in the chain)
- Check chain is not stiff anywhere and is oiled and rust-free.
- If you replaced your chain and used a split link, when the link is on the top of the rear sprocket, the open end of the link should be facing backwards.
- Finally check rear sprocket teeth to make sure they are not worn.
And that's it. Five minutes of checks to do on a regular basis so you can get out there and enjoy yourself.
See you on the road.
_______
At Vertu Motorcycles, all our MOT testing carried out on your motorcycle is done by fully trained and qualified technicians using the latest diagnostic tools and equipment.
Our friendly team of brand specialists can offer advice on any MOT enquiry you may have, check for manufacturer recalls* and arrange for a free visual health check to be carried out. We also offer collection and delivery, all at a time and place convenient to you**.
If you have any concerns regarding your motorcycle, do not hesitate to get in touch. Trust that you're in the right hands, here at Vertu Motorcycles.
*On group franchise. **Subject to availability and Insurance administration fee.