Top Motorcycles Coming Out In 2023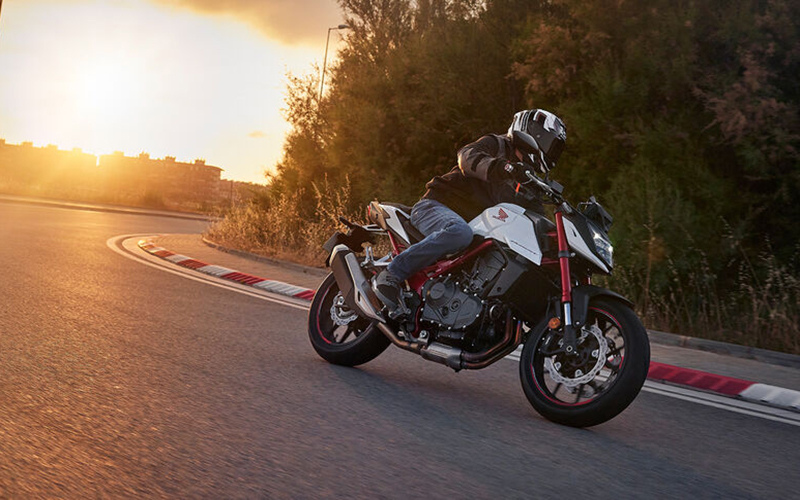 With a new year just around the corner, we're rounding up some of the top new bikes hitting the market for 2023 which you'll want to look out for.
New Year is the time when we all start looking ahead with excitement to see which fantastic new models will be entering the market.
With the electric vehicle movement having well and truly kicked off in the car, taxi, and van sectors, it's no surprise that this is now heading for motorcycles too, with more electric motorcycles making an appearance next year.
Read on for a round-up of some of the latest models coming your way in 2023.
Honda
Honda has an impressive line-up set to launch in 2023, including:
XL750 Transalp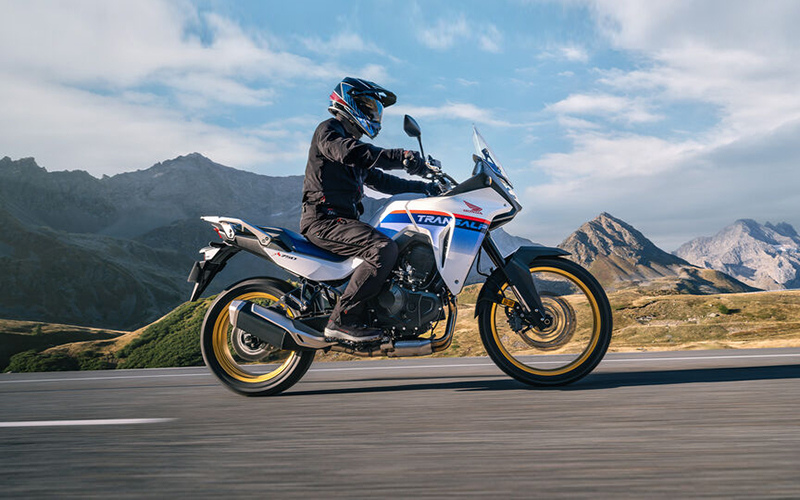 Offering some of the most class-leading technology and with improved off-road control and overall handling, the all-new XL750 Transalp is ready for any adventure. It features a 755cc 8V twin-cylinder engine with 67.5kW power and instant 75Nm torque, creating a robust motorcycle built for wherever the road leads.
Learn more about the Honda XL750 Transalp
CB750 Hornet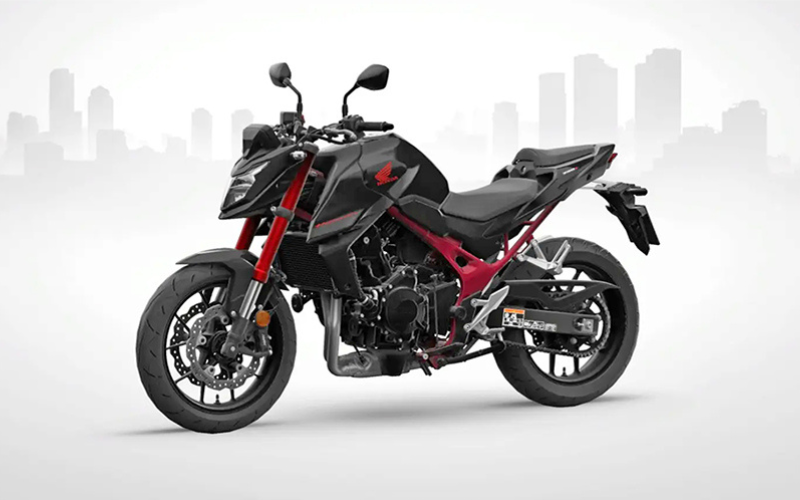 Using next-generation technology, the CB750 Hornet ushers in a new way of riding with an impressive power-to-weight ratio. The twin-cylinder engine provides 67.5kW of power at its highest performance with 75Nm torque, all contained within a lightweight chassis for a more exhilarating ride.
Learn more about the Honda CB750 Hornet
CL500 Scrambler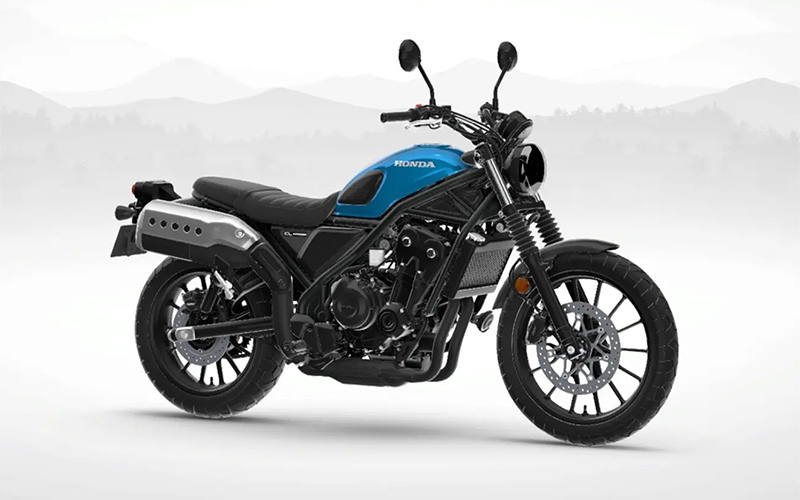 Building on the design of the classic CL72, the CL500 boasts a unique A2-compliant twin-cylinder engine with a compact chassis and is available with a range of options to make it your own. The CL500 features a 12L fuel tank which powers the engine right up to 43.4Nm torque at 6,250rpm for rapid response acceleration.
Forza Family Range
Honda are also introducing a whole new family of motorcycles for 2023, including the Forza 125, Forza 350, and Forza 750.
The Forza 125 offers a more refined riding experience perfect for city riding, the Forza 350 offers a refined and sharp style with LED headlights and tail lights, and the Forza 750 offers an all-around adaptive motorcycle whatever the ride with comfort and practicality, available in new colour options Jeans Blue Metallic and Matte Iridium Grey.
EM1 e:
The EM1 e: sees Honda's first electric motorcycle to enter the European market and aims to bring more fun and convenience to urban riding, targeting younger riders.
Perfect for short trips around the city, the EM1 e: sees Honda's leading motorcycle technology updated for the modern, electric era. This nippy little scooter features a swappable battery for easy charging to keep you on the go and yes – it's 100% electric!
The CRF1100L Africa Twin Range
The CRF1100L Africa Twin is a newly upgraded model arriving on the motorcycle market from Honda next year, which includes an adventure version, the CRF1100L Twin Adventure Sport with larger, enhanced features.
The Africa Twin features blacked-out detailing creating some striking, stylish graphics, and what's inside is even more impressive. It features an SOHC, 8-valve twin-cylinder engine that kicks out 75kW of power at its peak, and 105Nm torque.
Learn more about the CRF1100L Africa Twin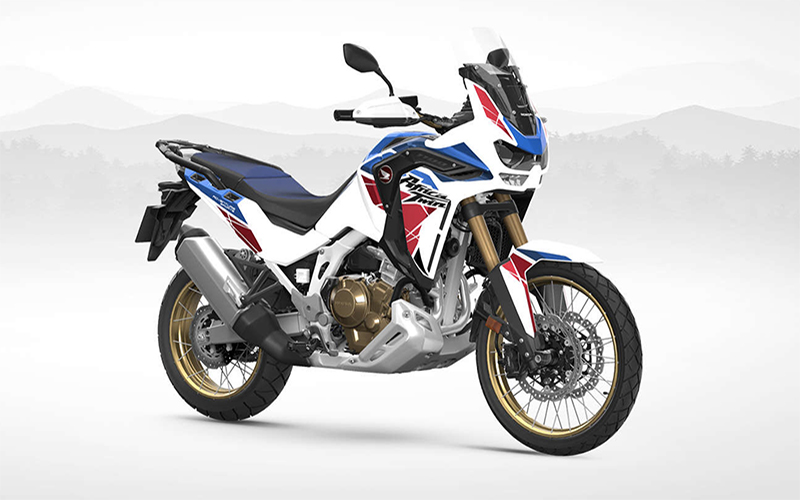 Meanwhile, the CRF1100L Africa Twin Adventure Sport features a larger fuel tank, creating a bike built for long-distance adventures. It's available in two new colours for 2023 – Mattie Iridium Grey Metallic and Pearl Glare White. It also features a 5-way adjustable windscreen for comfortable protection, as well as heated grips for colder weather.
Discover the CRF1100L Africa Twin Adventure Sport Range
See the full range of new Honda bikes coming out in 2023 here.
BMW
If a BMW bike is more your style, then you'll have plenty of new and exciting options to choose from next year, including:
S1000RR
The BMW S 1000 RR brings with it a range of exciting updates to features such as the chassis, suspension, and overall aerodynamics. It also benefits from a new design allowing it to increase its already high-performance since its first debut in 2009. There's a new steering angle sensor with Brake Slide Assist, Slide Control and several other rider assistance features all designed to improve control and handling.
M 1000 R
The new M 1000 R model is built for 'life in the fast lane', as it is described by its creators at BMW Motorrad. It's a superbike promising top-performance and the latest technology, with an output of 210hp and a top speed of 174mph. Features include a powerful M brake, a striking handlebar end mirror design and front end winglets, and a four-cylinder engine.
R 1250 GS Range
Also entering the market next year from BMW Motorrad is the upgraded R 1250 GS range, which includes the R 1250 GS Adventure.
The range benefits from optimized technology offering a bike that is perfect for tackling next year's adventures smoothly, safely, and of course, enjoyably. Features include LED flashing turn indicators as standard, handlebar risers, a comfortable heated seat, and improved connectivity with TFT display and USB remote.
The R 1250 GS Adventure offers a robust, durable bike built for rugged terrains and challenging routes as its name suggests. It features an adjustable windscreen, different riding modes to suit different weather conditions, hill start control, automatic stability control (ASC), hand guards and more, presenting a bike that is built for anything – especially for the road less travelled.
Explore the R 1250 GS Adventure
F 850 GS Range
The F 850 GS range, like the R 1250 comes with a Standard and an Adventure option. With a 21-inch front wheel, the R 1250 is built for off-road. Other features that make these bikes built for enduring a challenge include riding modes for specific weather conditions, ABS pro, TFT connectivity, dynamic traction control (DTC), and LED lights all-around.
The F 850 GS Adventure will be the perfect choice for those looking for unlimited performance and the ability to go further, whatever the conditions. This is a dual-sport motorcycle built for handling demanding terrains in a way that still provides the thrill of a great ride. It features a selection of driving modes, LED headlights all around, a 12V power socket, a plastic engine guard, hand protectors, a comfortable seat, and a stainless steel luggage pack for longer journeys.
Take a closer look at the F 850 GS Adventure
F 750 GS
The F 750 GS is another highly-anticipated model from BMW Motorrad set to grace our roads next year. With comprehensive, forward-thinking technology, it's set for any adventure with features such as ABS Pro, dynamic traction control (DTC), LED lighting and an "extra low" seat height for riding with ease. There's also the on-board computer Pro feature for seamless connectivity and a 12V power socket.
G 310 GS
The G 310 GS is an ergonomic, high-quality machine built for riders who want the flexibility to go anywhere, anytime – from the city to beyond. It comprises an effortless single-cylinder engine, adjustable clutch and brake levers, LED lighting, and a convenient luggage carrier to create a motorcycle that can perform to your everyday requirements with ease. Built for the 'urban jungle'.
Like what you see? Find more of the latest updates and information for all things motorcycles on our newsroom.