What Makes A Biker Song?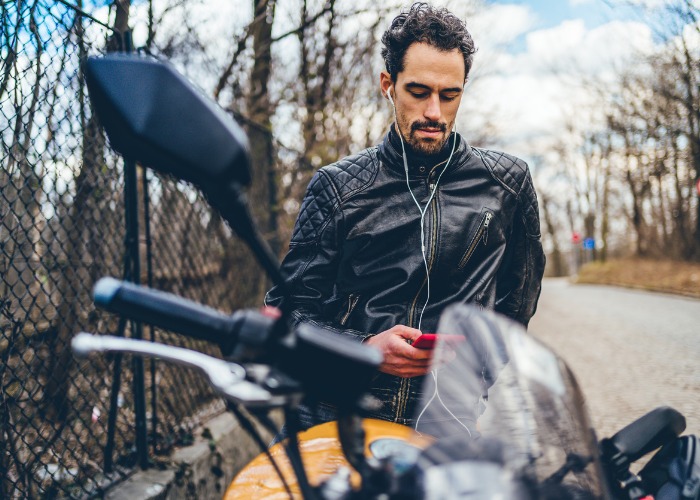 Gliding down the motorway or weaving in and out of standing traffic, every biker needs a top-quality biking playlist to score them an easy ride. You know the type – a playlist that casually complements the roar of the engine but keeps you pumped and peaceful in equal measure.
But what is the ultimate criteria for a biker song? And what should you, fellow bikers, be adding to your playlist?
To find out, we collated the top motorcycle-related playlists on Spotify and analysed the 300+ songs in the lists. We found the most popular songs (most frequently featured) and assessed their loudness and tempo to answer the age-old question: what makes a biker song? Does a biker track need to be blasting, or is the biker genre a lot more diverse than credited?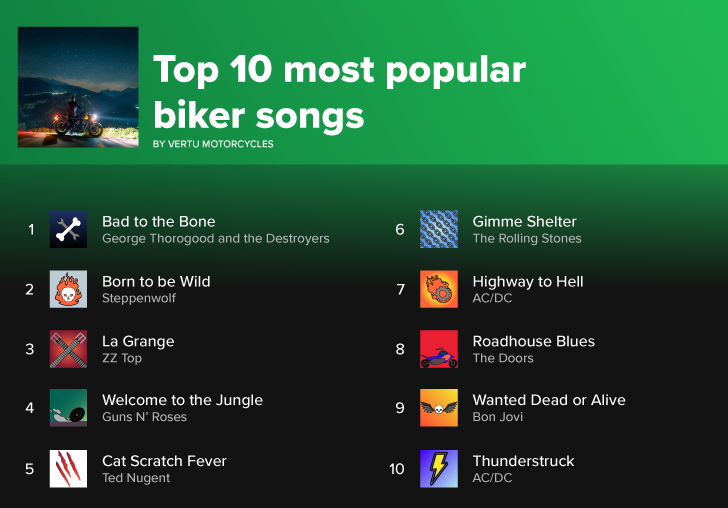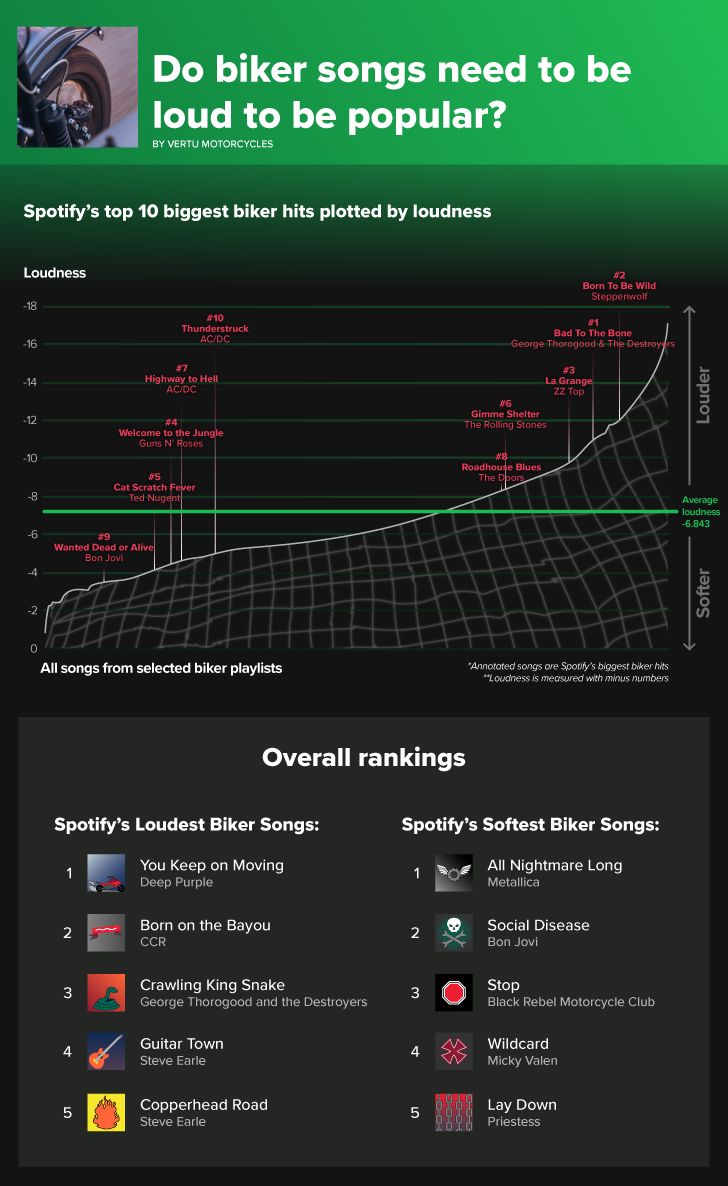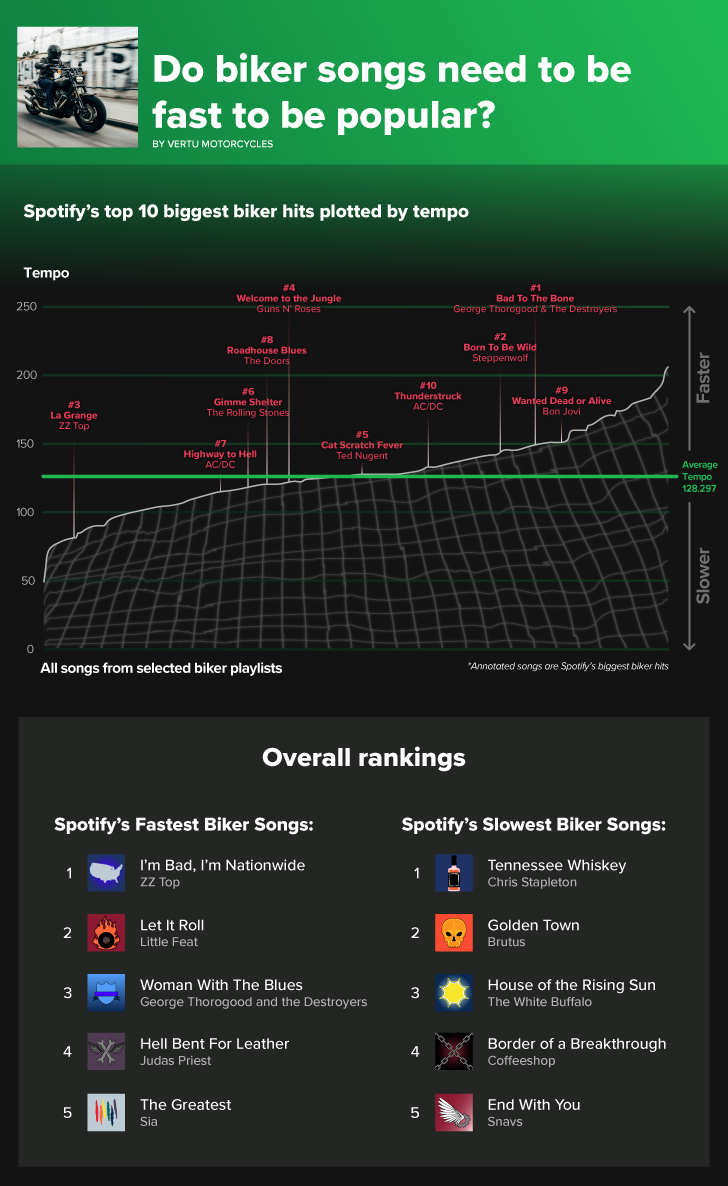 With your exhilarating soundtrack sorted, you just need a motorcycle to match the mood. Head over to the Vertu Motorcycles range to browse our full collection of new and used supercharged bikes.